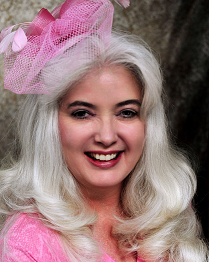 Words are magic. Creating people, worlds, and emotions in fiction, or bringing true-life situations to light in non-fiction is a challenging art. Even as a child I created people and stories in my head. Now they've found a home on paper.
My fiction stories consist of those telling of great loves. Common, ordinary people who find that special person meant just for them. There are no odds too great to overcome these lovers. I believe in true love and enjoy reading and writing about it.
My non-fiction also tells about people. How they do things, why they do them, and how we can share in each other's experiences. I hope you enjoy your trip here and will return again soon. I'll keep you posted on when you can find my work on a news stand or bookshelf near you.

Angel Smits is the author of several romance novels, the most recent for Harlequin SuperRomance. Her stories of Heart and Home have won such awards as the Romance Writers of America's Golden Heart and PPWC's Paul Gillette. Her non-fiction work has appeared in numerous publications such as WILD WEST and FRAGMENTS. Angel lives in Colorado with her husband and daughter in a big yellow house with a wraparound porch complete with its own lovely swing.