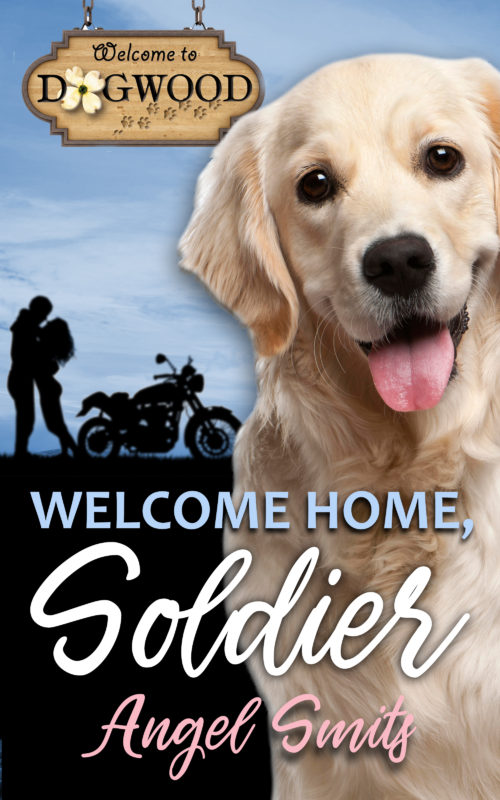 When an injured soldier returns home, can the woman who's always loved him show him the path to healing—not just his body, but his heart?
Katie Day and her trained therapy dog, Muffin, have worked to bring new ideas to the Dogwood community.  Through their work at the hospital, they've helped people return to productive, active, healthy lives.  It's a fulfilling and safe existence.
Jake Hayes has never really found a home.  Shuffled back and forth between his divorced parents, then to his grandparents in high school, it seemed as if only the dogs of town wanted him—unless it was to throw a winning touchdown pass.  When he joined the military and worked with the military dogs, he believed he'd finally found his place.  But when an IED seriously injures him and his canine partner, Jake loses everything—his career, his home, and his best friend.
With nowhere else to go, Jake returns to his grandparents, and to the girl next door who's grown into a beautiful woman.  He's never been a coward, but what he feels for Katie scares him.  Is the risk worth the reward?
Other Books in "Dogwood Series"