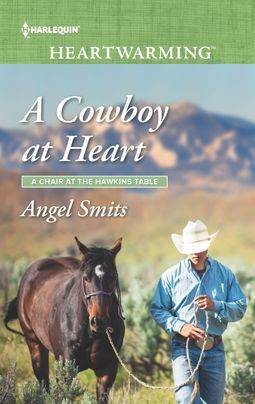 He's no hero...But he's her only hope.
Trey Haymaker left his Texas ranch to escape his problems--not become entangled in someone else's.  Yet when Lisa Duprey asks him to help find her missing grandfather, the cowboy in him feels duty-bound to assist her.  As their search intensifies, Lisa and Trey have only each other to rely on.  But after the betrayals of his past, can Trey trust her with his secrets...and his heart?
Order Now!
Other Books in "A Chair at the Hawkins Table"