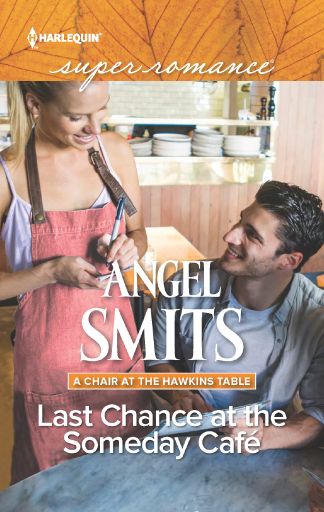 How many secrets can one man have?
Tara Hawkins may be the baby of the family, but she's ready to prove to her siblings she can make it on her own. And she's betting everything on the success of her diner. Trucker Morgan Thane quickly becomes a repeat customer…and a tempting distraction she can't afford. The energy between them is overwhelming, yet Tara wonders just how she can trust a man who is hiding so many secrets—a man who's almost out of hope. When she discovers his heartbreaking reason for being in Haskins Corners, her feelings for him only grow. And the deeper she falls, the closer Tara comes to losing her dream and her heart.
Order Now!
Other Books in "A Chair at the Hawkins Table"